
My client list is small for
individual attention
CLICK BELOW

Winning results
in different cases.
CLICK BELOW

At my practice you are a name,
not a number!
CLICK BELOW
Uniontown Pa Attorney Michael Ford
Michael Ford is an attorney located in Uniontown, Pennsylvania. His practice services Uniontown, Connellsville, Brownsville, California, Farmington, Fairchance, Point Marion, Charmichaels, Greensburg, and many others. His practice services Fayette County, Washington County, Greene County, Allegheny County, Somerset County and Westmoreland County. His areas of practice include criminal law, family law, divorce, dui, landlord tenant, personal injury, contracts, business law, wills, estates, property, and many others.
At my law firm, you are treated with respect and dignity. You are never just a number at my office. I know that when you seek an attorney, you have many questions and concerns. When you come to my office, we will cover everything about your case. Set up an appointment with me today so that we can get started on your case.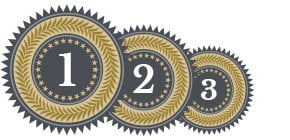 Education Background
2012 – Juris Doctor  – West Virginia University College of Law
2004 – Master Of Science Business Administration – California University of PA
2002 – Bachelor of Science – California University of PA
VOW TO MY CLIENTS:
"I WILL FIGHT TO PROTECT YOUR LEGAL RIGHTS UNDER THE LAW."
MY PRACTICE AREAS
Family Law
As the complexion of the American family has changed over the years, so too has the practice of family law.
DUI
You could face serious consequences after your first offense if you do not have a knowledgeable DUI attorney by your side.
Criminal Defense
Being charged with a crime, in Pennsylvania, is a serious matter. You face serious potential consequences including the loss of your freedom.
Other Areas Of Practice:
Landlord-Tenant, Real Estate, Wills and Estates, Personal Injury, Business Law
Family Law
DUI
Criminal Defense
American Center For Law And Justice
REQUEST A CONSULTATION
Fill out the form below to receive a confidential initial consultation.